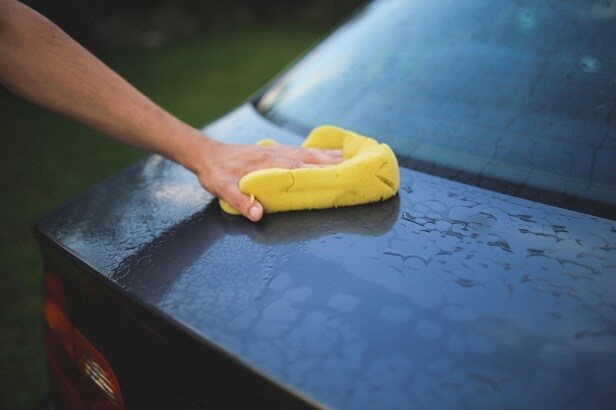 April is National Car Care Month. It's a great time to Spring Clean your vehicle and prepare it for the spring/summer driving adventures ahead. With yo-yo temperatures, rain and wintry mix precipitation, Tennessee winters can be tough on your car. You may have neglected routine vehicle cleaning over the winter due to weather conditions, but road salt and other chemicals that may have built up can take a toll.
We've compiled a list of cleaning tips to prepare your vehicle for the spring and summer driving adventures ahead. They'll improve the safety and performance of your vehicle and save you money in the long run, too!
Lighten Your Load – Clean out the junk that has accumulated over the winter. In addition to food wrappers, spare clothing, blankets and other items in plain sight, check for seasonal items you stored in the trunk or cargo area. You don't need it now and the excess weight can negatively affect gas mileage, handling and braking distance.
Replace Old Spark Plugs and Air Filters – You can instantly improve engine performance and efficiency with these two simple maintenance items. Plan to change spark plugs every 50,000 miles and air filters every 15,000 – 30,000 miles.
Change Your Wiper Blades – Wiper blades can wear out faster in the winter due to winter driving conditions and road grime. Turn on the washer fluid and wipers. If there are visible streaks, it's time for a change. You'll need clear visibility during the April showers.
Check/Upgrade Your Tires – Check tread and tire pressure. In addition to unexpected handling and safety concerns, driving on under inflated tires can also result in reduced fuel economy. For your safety, we recommend you replace your tires when the tread depth is 4/32" or less.
Wash Your Vehicle – Give your vehicle's exterior a thorough cleaning, including the wheels and undercarriage. Salt and chemicals can lead to serious damage and rust if left unwashed. A thorough hand washing, when weather permits is the best way to maintain your car's finish and ensure all the nooks and crannies are cleaned, but a quick trip through the car wash will ensure the undercarriage is free of road grime. A combination of both will ensure the best results.