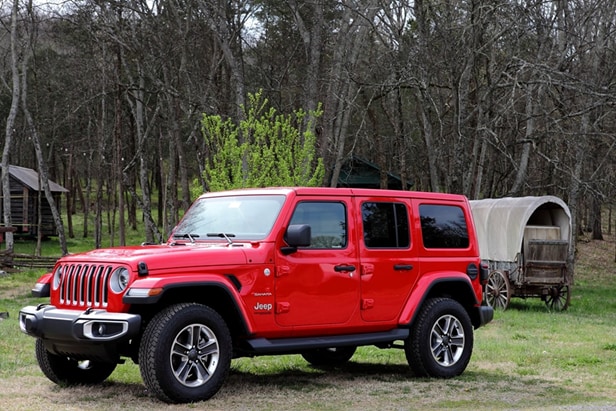 Jeep owners know that part of the fun of owning a Jeep is the adventure. And while the adventure can mean something different depending on the person, one thing is clear. Jeep owners love sharing the journey with other Jeep owners.
Jeep Clubs are a great way to connect with other Jeep lovers while enjoying fun and adventure, both on and off road. Jeep Club members admit that being a part of a group with similar likes and goals enhances the Jeep owner experience.
Some Jeep clubs are well-structured and have membership rules (and possibly even fees which go toward group events). Others are loosely structured and have a "come and go as you please" attitude. Groups typically have a motto or a main focus that drives what they do and how they interact. It's a good idea to check a few out to ensure you get the right fit.
Still not sure if a Jeep Club is right for you? Here are a few things to consider:
1. As part of a Jeep Club, you can safely learn the basics of off-roading from others who have already experienced it.
2. You'll inevitably, discover new trails and places to ride that you may never have found on your own.
3. Jeep owners are a friendly bunch. It's a great way to socialize with other Jeep owners.
4. As part of an organized club, you can contribute to trail and wilderness preservation efforts.
Four-wheeling with fellow Jeep enthusiasts lets you fine-tune your off-road driving skills in a safe environment, while giving you the opportunity to meet other people with similar interests. Take the time to find the right club for you. Look for a group that matches your off-road skill level and aspirations with a membership that enjoys the same types of off-road activities as you.
Jeepclubs.org has combined a list of local Jeep Clubs and Groups organized by state. Also included is a short description about each one to help you find the right fit. Find a Jeep Club here.
If you are in the market for a Jeep, you can search our extensive inventory of new or used Jeep vehicles.